About CMS
Center for Metabolic Surgery is a dedicated bariatric & metabolic surgery program founded by india's pioneer laparoscopic surgeon, Dr Ramen Goel in the year 2000. This program has evolved into a caring & compassionate support structure for bariatric patients with safe outcomes for over consecutive 14 years.
Dr Ramen Goel is the main architect of CMS which also includes some of the seniormost people in the field of bariatrics. Living upto the 3 pillars of CMS philosophy – Care, Compassion & Safety, the quality standards are constantly modified to provide a comfortable & pleasant bariatric experience.
Dr Goel has been accredited by the Surgical Review Corporation, USA as the 1st Surgeon of Excellence in Bariatric & Metabolic Surgery in Asia.
Though academically active with research publications & presentations at various conferences, Dr Goel's sincerity, passion & availability is the reassuring factor for all including business tycoons, celebrities, bureaucrats etc to choose CMS as their bariatric surgery destination.
Besides standard bariatric procedures(Gastric bypass, Sleeve,Band etc), CMS offers dedicated facilities for Adolescent bariatric surgery, Mini-lap bariatric surgeries, Robotic bariatric surgeries & Metabolic surgeries even for thin diabetics.
A large number of international patients have been travelling to Mumbai from USA, UK, Africa, UAE etc to avail the world class facilities available here for over a decade now.
CMS periodically conducts:
Public seminars for awareness creation
Support group meetings for interaction between operated patients
Training & fellowship programs for aspiring surgeons, nutritionists & anesthetists
Continuing Medical Education programs for physicians and surgeons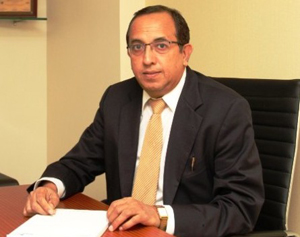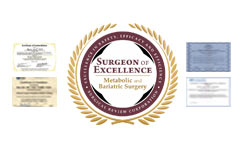 About Dr Ramen Goel
In 1992-93, he spent almost 6 months in Austria for a postgraduate course in gastrointestinal surgery at University of Vienna. He started his laparoscopy surgical practice at Mumbai in 1993 & within a year he was appointed as Honorary Assistant Professor of Surgery at Grant Medical College & JJ Group of Hospitals at Mumbai by the State Government. He continued this clinical teaching assignment till 2010 & was instrumental in training hundreds of surgical postgraduates.
He is one of the pioneers in laparoscopy surgery & was doing advanced & complicated surgeries laparoscopically as early as 1995-96. Recognizing his surgical expertise & experience, he was conferred the Fellow of Surgery by International College of Surgeons, Chicago, USA in 1999.
He got interested in bariatric surgery in 1999-2000 & attended surgeries with Dr Michel Suter at Laussane & Dr V Frering at Lyon. This started his bariatric journey as he did the first gastric band in India in 2000. During his bariatric career he has done thousands of almost all accepted bariatric procedures. He has presented his work at international meetings of IFSO, ASMBS & IASO at various venues at Crete, Sydney, Geneva, San Diego, Dallas, New York, Rustsu, Las Vegas, Delhi etc. He also attended surgeries of Dr Mal Fobi at Los Angeles & completed preceptor program of ASMBS.
He was invited to start the bariatric surgery department at the largest private hospital, Bombay Hospital in 2002. Subsequently he joined other hospitals planning to start bariatric surgeries. He is a faculty in all annual meetings of Obesity Surgery Society of India since its inception in 2002-3.
In 2004, he became Secretary of All India Association for Advancing Research in Obesity & was unanimously elected President in 2006. He organized a very successful 5th Asia Pacific Conference on Obesity at Mumbai in 2009. He became member of Governing Council of International Association for Study of Obesity (IASO) & member of Steering Committee of Education & Management Task Force (EMTF) of IASO.
In 1998, he traveled to Brazil to attend surgeries of Dr Aureo de Paula, who is a pioneer in Ileal Transposition surgeries for thin diabetics. Dr Goel initiated an Indian clinical trial of metabolic surgery for thin diabetes, the results of which were published in IJDDC in 2011.
He is the 1st Indian Surgeon to be designated as Surgeon of Excellence by Surgical Review Corporation, USA. This accreditation recognizes the volume & outcomes of a surgical program internationally.
To avoid potential complications associated with bariatric procedures, in 2009, he modified his technique of sleeve gastrectomy to include over-sewing, omentopexy & in selected patients also use fibrin sealant & re-enforcement material. This helped reduce the major complication rate & offer a re-assuring smooth post-op recovery.
The Indian Association of Gastro-intestinal Endo Surgeons (IAGES), the largest national body of laparoscopy surgeons in 2012 conferred Honorary Fellowship in Advanced (bariatric) Surgery, in recognition of his contribution to this speciality.
Along-with his team members, he attended children & adolescent bariatric surgery training program at Cincinnati, USA. Teens, under Dr Goel's guidance, became the first dedicated adolescent bariatric program in 2011.
Continuing his quest for excellence in bariatrics, in 2012 Dr Goel travelled to Buffalo, USA to get trained in robotic application in surgeries & started offering bariatric surgeries at the first da Vinci robotic facility at Mumbai.
Though he started single port bariatric surgery, he remained un-convinced about its safety in bariatric patients. In early 2013, he pioneered concept of Mini-lap bariatric surgery, where 5-12 mm instruments are replaced by 3 mm instruments. This ensured that the safety of surgery is not compromised, while the cosmetic outcome, pain & avoidance of hernia potential are even better than with single port.
He is on the National Advisory Board of Ethicon Endo-surgery & an invited faculty at Ethicon Institute of Surgical Education (EISE) at Mumbai to train practicing surgeons in India. He is also the bariatric faculty at Center of Excellence in Minimal Access Surgery Training (CEMAST).
Dr Goel has contributed chapters in various books on obesity surgery & published papers in various journals including original research paper published by Springer in 'International Journal for Diabetes in Developing Countries'. His paper was selected amongst Best 5 paper at IFSO-APC meeting at Rusutsu, Japan in 2011.He is Co-Chief Editor of quarterly journal 'Obesity & Metabolic Research' published by Medknow-Walter Kluwer.
In 2009, Dr Goel despite a thriving general surgical practice, took a conscience decision to stop other surgical work & focuses only on bariatrics & metabolic surgeries. This has resulted in increased time availability to consult, new & follow up patients & to operate at leisure for safe outcomes. From 2013, he has been doing over 250 surgeries, making him one of the high volume bariatric surgeons. Though he is assisted by highly trained & able surgical team, each surgery is done by him personally.
About CMS Team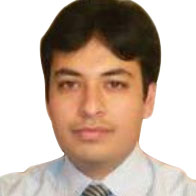 Dr Abhishek Kulkarni
Pediatric Endocrinologist
One of the few paediatric endocrinologists in India, Dr Kulkarni helps identify ideal patients for TEENS – adolescent surgery program of CMS.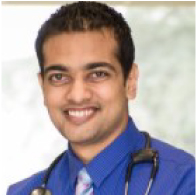 Dr Akshay Jain
Endocrinologist.
Dr. Akshay Jain is India's only physician with triple board-certification by the American Boards in Endocrinology, Obesity Medicine and Internal Medicine.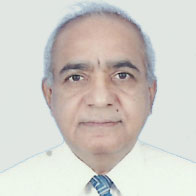 Dr Gopal Patil
Associate Surgeon
A senior surgeon, whose clinical knowledge is completely trusted by Dr Goel. He is part of CMS bariatric program at Chembur.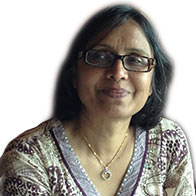 Dr Madhu Goel
Bariatric Physician
Lifeline of CMS & better half of Dr Ramen Goel, she is a trained bariatric physician. Her knowledge of body's micro-nutrient requirement & personal interaction with each patient helps raise CMS bar high.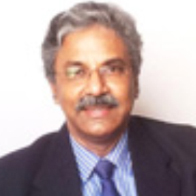 Dr Nitin Salian
Associate Surgeon
Young & handsome Dr Salian is associated with Bombay Hospital & Breach Candy Hospitals in Mumbai. He is part of CMS program in South Mumbai.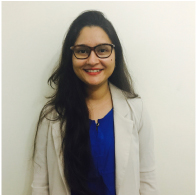 Sharmila Vyas Dhagat
Bariatric Dietician
Sharmila Vyas is a graduate in Nutrition and Dietetics from Mumbai and has done Post Graduation in Food and Nutrition Management from Canada.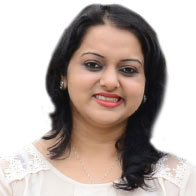 Shireen Hamrapurkar
Counseling Psychologist
Shireen is the Bariatric Counselor in the program. She is young, enthusiastic and having gone through the journey herself understands the emotions of bariatric patients better.